The experience
We believe that the best way to learn a language is to live the language!
Speak Greek in your everyday life, use it in order to experience new things and to have fun!
Our program allows you to get in touch with the Cycladic culture and have an unforgettable experience in Greece.
A typical day
Start your day by having breakfast while looking at the Aegean Sea. Then have your Greek lesson. Take a short break for a coffee and snack and participate in a language workshop.
Relax the rest of the day. Rest, explore the island, swim.
In the evening, participate in an activity like cooking, picking herbs, dancing and more.
Μagnificent view of Tinos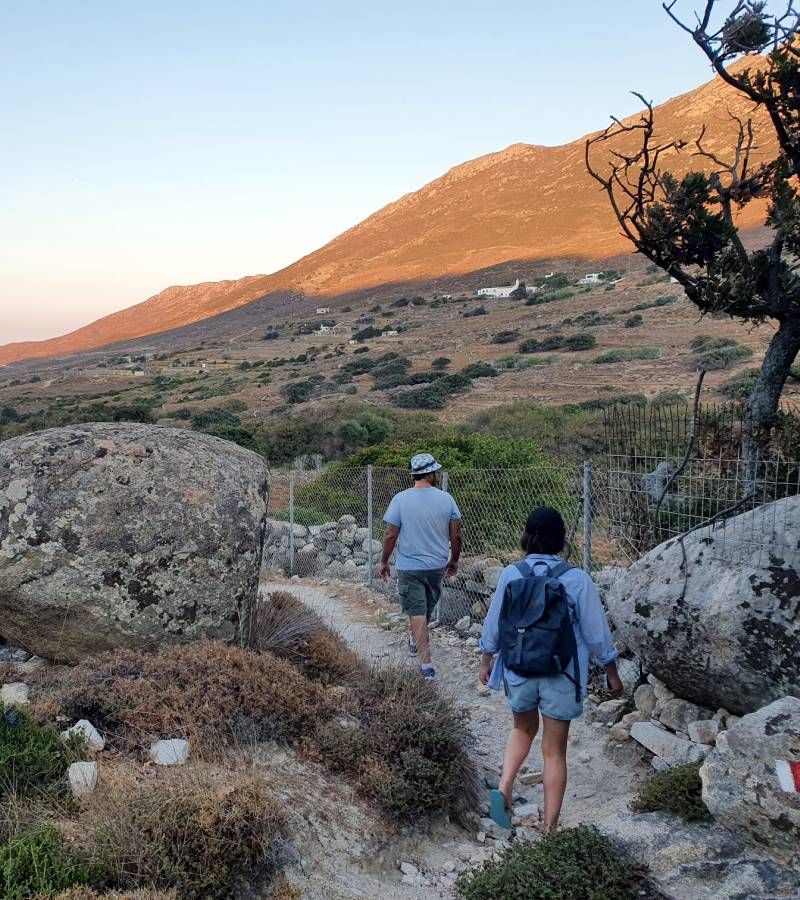 Tinos island
In addition to the scheduled evening activities, you can explore the island whenever you want. We are always willing to advise you and recommend our favourite places.
Visit one of the many villages to step back in time. Relax at a traditional cafe and try local raki and delicacies. Walk along stone paths and admire the unique architecture of the pigeon houses, the windmills and the countless churches. Take pictures; observe the unique flora and fauna.
Have fun and dance in one of the many traditional festivals and enjoy the greek music in a concert.
One thing is certain, Tinos island will definitely satisfy you!
Cultural activities that you can enjoy in Tinos while practising the Greek language
Traditional festival in a village
Boat trip to Delos island